After many decades of living a sedentary lifestyle I had begun to experience the negative impact of steadily losing my strength & muscle mass. Additionally, my shoulders had lost a good deal of their range of motion, and I routinely experienced mild joint and lower back pain. I was apprehensive about starting a strength program because I was afraid my age and physical condition wouldn't allow me to succeed. At this point, just lifting a 20 lb box felt like a workout. I was also afraid my occasional hip, back, and knee pain would worsen if I tried to lift weights. At my son's urging I began looking for a personal trainer experienced with people my age, and a program appropriate for my abilities; something that would strengthen my bones, muscles, and joints and improve my overall level of fitness. At our first meeting, Andy's knowledge about strength training for older adults became apparent. He designed a strength program specific to me and my needs. Our first few workouts felt appropriate for my age and physical condition. Andy was reassuring that the program was safe and that I would make significant progress. All of what he promised me has unfolded. My only regret is not starting the program when I was younger. After just 2 months my strength profoundly improved, my balance is better, and my joint and low back pain have actually decreased. If you find yourself where I was please take the time to at least consult with Andy about a training program. Don't wait like I did!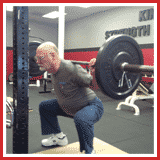 WAYNE PICOTTE, AGE 63
---
I want to tell people in the Kingwood and surrounding area what an amazing difference you made in helping me strengthen my back muscles and improve my overall level of fitness. My in-home routine exercises were just not getting the job done after I moved into my early 60's. As a Registered/Licensed Dietitian, I always knew how we would be losing muscle mass as we age, but I didn't think it would happen to 'me'! My favorite hobby is working in the garden and yard, so you helped me get back to what I love doing without suffering . We are fortunate to have you and your 'no nonsense' approach to targeting problem areas and working around old injuries. I highly recommend your personal training program to anyone interested in strength training and achieving a higher level of fitness. I enjoyed the way my program was conducted one on one, individualized, and supervised (every move). Your style was encouraging and motivating, and your amount of incredible knowledge and training style is the best anywhere. Many, many thanks!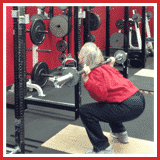 Frances Walker, Age 60, RD, LD
I have been working with Andy almost 8 years now. He definitely knows how far to push you and designs great workouts. I am leaner, stronger, and healthier now than I was in my 40s. I would've never thought I could do the things he has me do in my strength training workouts.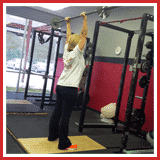 Mindy Pearson, 59
I started training with Andy about 9 years ago. I feel better, am stronger, and even sleep better. He tailored a program to fit my needs. I feel the personal attention that Andy gives his clients makes Baker Personal Training the place to go for personal training.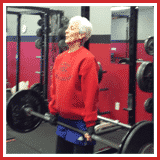 Carol Bateman, Age 69
If you are really serious abut learning proper form and really getting into great shape, then Andy is the one person that you want to work with.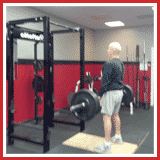 Tom Finley, Age 70